Service Learning
Heart of Leadership Award
If you are involved in High school leadership and are working on a terrific service project, let us hear about it. You may be eligible to receive The Heart of Leadership Award.
We will award $500 to one project in each of the following categories:
Environmental Service Project
Community Service Project
Church Mission Project
Materials must be submitted online by Friday October 19, 2012
Winners will be announced by November 5, 2012 and featured in a hometown press release and college publications. Decisions of the judges are final.
Qualifications
Entries must be from Kansas or Oklahoma
Projects completed in the 2012-2013 school year will receive first consideration
Project Details
Describe your project (including the number of people involved, the numbers of hours spent, how you came up with the idea, etc.) You may also send in photos if desired to Lindsay.Wilke@sckans.edu.
Describe how the project participants are learning about leadership through service.
Describe the collaboration between youth and adults.
Explain how the group can use the Heart of Leadership Award.

Previous Award Winners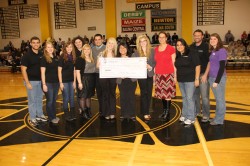 2011 Recipient: Haysville Campus High School Student Council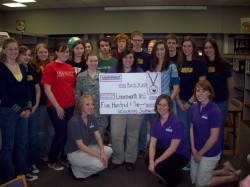 2009 Recipient: NHS of the Leavenworth High School in Leavenworth, KS