EDUCATION
Southwestern College Youth Symphony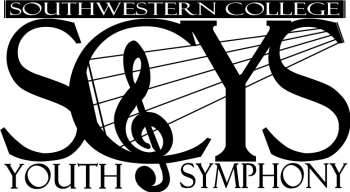 For 60+ high school and exceptional middle school instrumentalists, the SC Youth Symphony performs 7-9 concerts per season.
The Southwestern College Youth Symphony has begun its 8th season scheduled for October 2013 - May 2014. Founder and Executive Director Daniel Stevens began the youth symphony to provide musical training and performance opportunities to talented students in South-Central Kansas and Northern Oklahoma. Based upon the model of the Tulsa Youth Symphony, the SC Youth Symphony strives to maintain a rich heritage of classical music in Winfield, Kansas. The SC Youth Symphony encourages students to achieve musical excellence, function as members of a team, and appreciate the talents of peers in the ensemble. Many musicians make lasting friendships with other members of the orchestra.
For more information, contact Daniel Stevens at Daniel.Stevens@sckans.edu or 620-229-6113.
Community Music School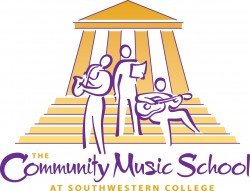 Our Mission: The mission of the Community Music School at Southwestern College is to nurture the fine arts community of South Central Kansas and North Central Oklahoma with rich, musical experiences for people of all ages. Our vision is to encourage excellence in the arts by offering a wide array of private lessons, master classes, ensembles, performance opportunities, and more on the campus of Southwestern College.
General Information: Located in the Darbeth Performing Arts building on-campus at Southwestern College, the Community Music School (CMS) offers an array of musical activities for students, teachers, and performers of all ages. Any ensemble is welcome to join and be coached. A wide variety of classes are available semester by semester. All band and orchestra participants are invited to join the Southwestern College Concert Band or the South Regional Kansas Symphony by audition with Professor Daniel Stevens. Also, Southwestern has several software programs available for composition and aural skills. There is also a large piano lab available for accompanists and group piano classes.
For more information, visit the Community Music School website.
Summer Music Festival
If you are serious about music, or just serious about having fun with music, this is your summer festival.
Whether you intend to make music for your career or simply want to make music for fun and you are between the ages 14 and 20 (as of Oct. 1, 2013), the Southwestern College Summer Music Festival is for you. Enroll in one of five options - jazz band, choir, orchestra, piano or composition.
Join us for a six-day summer camp on the beautiful campus of Southwestern College studying with our outstanding faculty and developing your musical skills. Additional activities like ultimate Frisbee, movie night, swimming and drum circles just add to the fun!
For more information, visit the Summer Music Festival website.