Campus Life
Get Involved!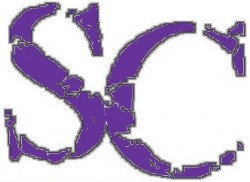 How to Get Involved?
Campus Life sponsors numerous student organizations such as Student Government Association, Student Foundation, and others. The office provides a number of opportunities for students to become involved in the college from the day a student is admitted to the day of commencement. With more than twenty active student organizations, numerous traditional events, special involvement programs, and entertainment programs, there are plenty of opportunities to get involved in campus life. For more information, contact the office of Campus Life at ext. 6168.

Where is Campus Life?
Located on the ground floor of the Student Center, the Campus Life office is a place to find out about campus and community activities. Applications and resources concerning student organizations and programs, volunteer opportunities, and general campus life information may be found in the office. Students looking for a way to become involved at SC should start here.
Why Should I Get Involved at SC?
It makes college fun.
Be prepared for your future.
Make the very most of your college experience.
In addition to technical skills, your ability to relate to people is what helps you get and keep a job.
Students receive the opportunity to combine their skills, energies and special interests with the Director of Campus Life to plan and produce diverse activities for the Southwestern community. Students may join an organization or program committee to utilize their artistic and administrative abilities while developing practical skills. A unique opportunity to participate in the direction of department activities as well as becoming an integral part of campus activities presents itself through membership in the various Student Foundation programs such as: concerts, fine arts, movies, public relations, recreation, and special events.
Some Keys to Success
Make Friends
Get Good Grades
Establish Future Goals
Manage Your Time
Maintain Physical Health
Get Involved