English
News
March 15, 2011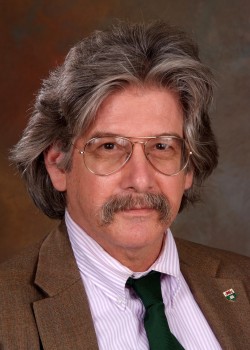 W. D. Ehrhart, an American poet, writer, scholar, and Vietnam veteran, will speak and give a poetry reading at Southwestern College on Tuesday, March 29, from 7- 9 p.m. in the conference room of the Deets Library. SC students and the public are invited to attend. There is no admission charge.

"He (Ehrhart) gives our students an opportunity to become acquainted with a professional writer who is well known in his genre," says Michelle Boucher, associate professor of English at Southwestern College. "Although he writes all kinds of poetry, W.D. Ehrhart has a poignant and unique voice when writing about the Vietnam War."

Ehrhart is author or editor of 19 books of poetry and prose, most recently a collection of poems called "The Bodies Beneath the Table." A former Marine sergeant and veteran of both the Vietnam War and as well as a member of Vietnam Veterans Against the War, he holds a Ph.D. from the University of Wales at Swansea and currently teaches English and history at the Haverford School in suburban Philadelphia. This past November he received the Rafael Laserna Outstanding Teacher Award presented by the Class of 2011.

Ehrhart's writing has appeared in hundreds of publications including the "Los Angeles Times," "Cleveland Plain Dealer," the "Utne Reader," "Reader's Digest," "American Poetry Review" and the "Virginia Quarterly Review." He has spoken before hundreds of audiences including groups at the Dwight D. Eisenhower Library, the Asia Society, the Maureen and Mike Mansfield Center, Karl Franzens Universitat, Universidad de Sevilla, and Oxford University.

The recipient of the President's Medal from Veterans for Peace, an Excellence in the Arts Award from Vietnam Veterans of America, a Pew Fellowship in the Arts, two Pennsylvania Arts Council Fellowships, and a Mary Roberts Rinehart Foundation Grant, Ehrhart lives in Philadelphia with Anne, his wife of 30 years. Their daughter, Leela, recently graduated from Drexel University.