Music
Music Department Events


SC Concert Band and the South Kansas Symphony at KMEA
The SC Concert Band and the South Kansas Symphony were both chosen to perform at the KMEA ISW Conference. This was the first time instrumental ensembles from Southwestern College performed at KMEA. The Symphony performed on Thursday afternoon in a nicely filled hall. The Concert Band performed on Friday morning. This was a great honor for both ensembles.
Choir Tour 2011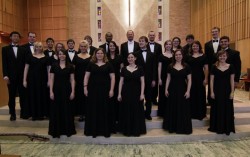 The SC Accapella Choir took a two day tour during February. The choir first went to Kingfisher, Oklahoma and performed at a church. The next day, they visited the Scottish Rite Temple in Guthrie, Oklahoma before performing for a high school class. They then left for Emporia where they performed for the 1st Methodist Church. The choir ended their tour with a home performance in Winfield that Saturday.
CMS Masterclass: February 12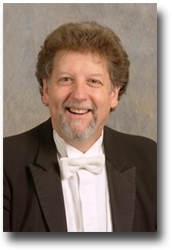 South Kansas Symphony and SC Concert Band
Performing at the KMEA in-service workshop
____________________________________________________________________________________
Christmas Program: Orchestra, Choir, and Amahl and the Night Visitors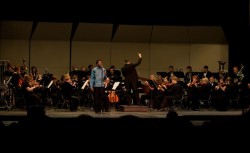 Congratulations to the two Vocal soloist Competition Winners: Jeremiah Roberts (Pictured) and Justin Tinker, as well as to the three student composers Stephen Butler, Joanna Woon, and Tim Miller for their compositions.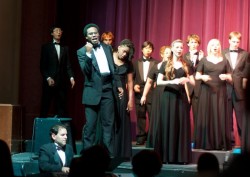 The choir followed the orchestra, and spiced up the night with the Gospel tune "Jesus What a Wonderful Child"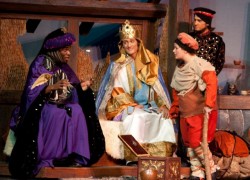 Of course, "Amahl and the Night Visitors" was the highlight of the evening.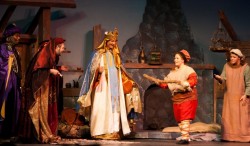 Congratulations to the entire cast:
Danielle Morford
Carol Gardner
Cody Davis
Blake Carter
Jeremiah Roberts
and the SC Singers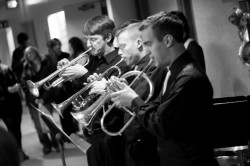 The night was brought to a close by the SC Jazz Combo led by Dr. Jimmy Leach.