Manage Your Alerts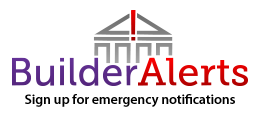 Students and faculty can login to their Regroup account to:
add/change phone number
add/change email address
modify notification settings
All students, faculty, and staff are automatically included in this system.
Service powered by Regroup.
The first time you visit this link, you will need to use the "Forgot Your Password" link along with your @sckans.edu email as your USER ID to set your password and then log in.
If you have trouble with this process or the BuilderAlert emergency notification system, please contact I.T. Support.