News
July 07, 2017
Construction has begun on a new landmark on the west side of the Southwestern College campus.
The George and Inez Hayward Gateway to Success is expected to be completed by mid-August.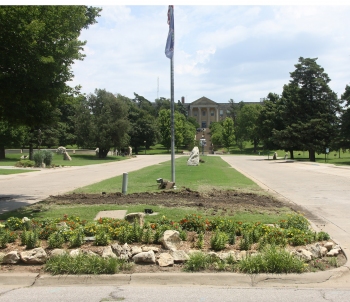 The Hayward family has made a gift to construct two monument signs at the west corners of campus; one at College St. and Warren Ave., and the other at College St. and Fowler Ave. Additionally, a pedestrian gateway framing Keyhole Drive and a monument sign in the center median of the drive will be constructed in the coming weeks.