Meet Brad Andrews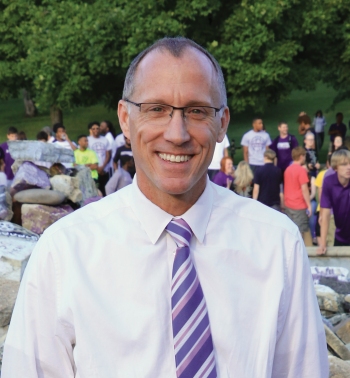 Dr. Bradley J Andrews began his tenure as the 19th president of Southwestern College in the summer of 2015. His inauguration is April 14, 2016.
A native of Miami, Fla., Andrews earned his bachelor's degree in English from the University of Missouri in 1990 and went on to earn a master's degree in education from Drake University in 1994. In 2009, he earned a Ph.D. in educational leadership and policy analysis from the University of Wisconsin.
As president of Southwestern, Dr. Andrews is claiming the strength of the college to move it forward.
"It's clear to me that at Southwestern College we have enormous strength and potential. While these are difficult times in many ways for American higher education, SC is uniquely positioned. We are blessed that our strengths set us up well to succeed," he says. "It is quite exciting that we have the opportunity and ability, by focusing on our genuine and sincere qualities, to stand out on a state and regional level as a college that provides the very best education for its students."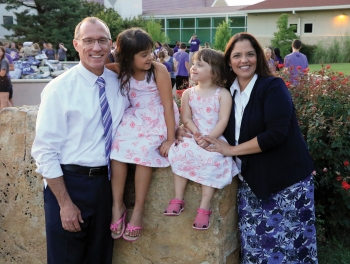 President Andrews's wife, Trisha, was born and raised in Harvard, Ill., a small dairy farming community. She graduated with a bachelor's degree in English from Carthage College in 1997. Trisha earned a master's degree in education from Carthage, and a master's degree in history from the University of Wisconsin-Milwaukee. Before moving to Winfield she served as director of academic advising at the College of Lake County in Grayslake, Ill., where she also has taught courses in U.S. History. She spent the first eight years of her professional life working in student affairs and career services at small private colleges.
Brad and Trish enjoy spending time with their four children—Graham, 18; Tyler, 14; Madeline, 7; and Gwendolyn, 4. Brad is a golfer and enjoys running; he has completed 10 marathons. Trish is a photographer.