About
Conductor Biographies
Dr. Amber Dahlen Peterson, is an Assistant Professor of Music and the Mazie Barnett Kilmer Chair for Strings Education at Southwestern College. Through this position, she conducts both the South Kansas Symphony and the Southwestern Youth Chamber Players, coaches the Williams String Quartet, and teaches violin, viola, music education, history, appreciation, and theory courses. Dr. Peterson completed her Ph.D. in Music Education, with a cognate in Music Cognition and Psychology, at Case Western Reserve University. She also holds music education degrees from the University of Illinois at Urbana-Champaign and the University of Wisconsin-Eau Claire. She completed the Suzuki Violin Teacher Training program at the Cleveland Institute of Music. Dr. Peterson has performed with many symphonies, pit orchestras, and chamber ensembles throughout Wisconsin, Illinois, Iowa, and Ohio. She currently plays with the Delano Chamber Orchestra and the Newton Mid-Kansas Symphony Orchestra. Prior to pursuing her doctorate, Dr. Peterson taught orchestra in Moline, Illinois, teaching at the elementary, middle, and high school levels. She has also served on the staff of the Cole Family Summer Music Festival, Blue Lake Fine Arts Camp, Illinois Summer Youth Music, Illinois Ambassadors of Music, and the Cleveland Music School Settlement. Dr. Peterson's research has primarily focused on music teacher education and music cognition. Her work has appeared in American String Teacher, Contributions to Music Education, Arts Education Policy Review and Visions of Research in Music Education. She has presented sessions for state music education conferences in Ohio, Iowa, Illinois, and Kansas, as well as national conferences of the American String Teachers Association, the American Educational Research Association, the Symposium on Music Teacher Education, and the National Association for Music Education.
---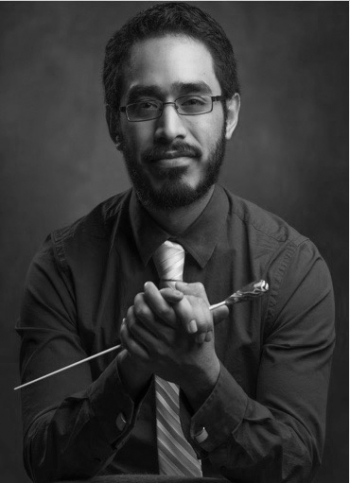 Jose Batty is an active teacher and performer in the Oklahoma metro area. He currently serves on faculty at El Sistema Oklahoma in Oklahoma City as a conductor and violin teacher. Recently he has taught at the NextGeneration Performing Arts Camp in Joplin, Missouri where he coached small chamber ensembles and violin sectionals. Jose has a small but active violin studio with students winning principal chairs in their respective orchestras. Jose is also an active performer, serving in the concertmaster role at the University of Central Oklahoma as well as the Oklahoma Haydn Festival and is a member of the Enid Symphony. Jose has earned his Bachelor's and Master's degree in Violin Performance from the University of Central Oklahoma. When Jose is not teaching or performing he enjoys reading and watching Netflix. He is looking forward to a fantastic season with this Youth Orchestra!
---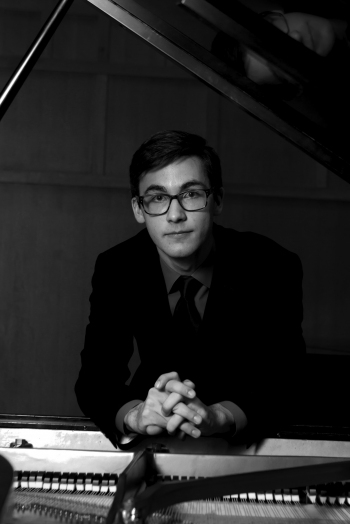 Aidan Wells Filbert is a Piano Performance student at Southwestern College. He was the Senior Division winner for South Kansas Symphony's 2016-17 Season Concerto Competition and has been the Symphony's Assistant Conductor since the Fall of 2017. Aidan is heavily involved as a collaborative pianist at Southwestern and in the surrounding region. Additionally, he has worked to guide the promotion of the Southwestern College Summer Music Festival, an event with which he has also been a Faculty Assistant and Counselor. He is an active member of various other ensembles outside of piano, such as A Cappella Choir, SC Percussion ensembles, Southwestern College Choral Union, and Jazz Band, in addition to collaborating with the Southwestern College Theatre program for Musicals and other stage productions. Beyond piano, Aidan is currently studying cello, marimba, and organ, as well as applied composition. Organizationally, Aidan is currently the Members Master for the College's student theatre organization as well as the President of Tone Builder's, the student music organization. He can regularly be heard playing piano and organ at the First Presbyterian Church in Winfield.
---
Linda Newby, Programs Manager, is a fourth-grade teacher for USD 465 in Winfield. She enjoys reading and attending athletic events. Linda joined the orchestra, band, and choir on Southwestern College's 2008 trip to Italy, and became close to many musicians. Her current role as Programs Manager for the symphony is to organize, plan, and help with the Golden Circle and other events. Linda is also a member of the Symphony's Advisory Board. This is her seventh season as manager.
South Kansas Symphony Advisory Board
Rae Lynn Baker
John Baker
Diana Williams
Pam Taylor
Linda Newby
Eva Farid
Amber Peterson
Office Staff
Linda Newby – South Kansas Symphony Programs Manager
Ashton Humbert – South Kansas Symphony Student Librarian;
Southwestern College Youth Symphony String Assistant
Eva Farid – Southwestern College Youth Symphony Stage Manager;
Southwestern College Youth Symphony String Assistant
Quenton Todd - Southwestern College Youth Symphony Percussion Assistant
Brandon Pew – South Kansas Symphony Stage Manager
Jessica Arnoldy- Southwestern College Youth Symphony Student Librarian
Contact Information
Snail Mail: SKS, Performing Arts Office, 100 College St., Winfield, KS 67156
Phone: (620) 221-7720
Email: Amber Peterson —-Amber.Peterson@sckans.edu