Education
SC Pre-College String Ensembles
Sinfonietta
Mondays (5:00-5:45)
Ages (6th-8th Grade, or students with at least one-year playing experience)
Intermediate playing skills, including early shifting and vibrato, will be focused on, in addition to ensemble skills.
Members are required to currently be in their school orchestra if available.
Camerata
Mondays (5:45-6:30)
Ages (9th-12th Grade, or by audition for younger students)
This chamber orchestra helps string students develop musical maturity and independence by playing in a smaller ensemble, often without a conductor. Intermediate and advanced technique will continue to be addressed. Solo possibilities for interested players.
Members are required to currently be in their school orchestra if available.
SKS ApprentIces
Mondays (7:00-9:00)
Ages (9th-12th Grade, or by audition for younger students)
Advanced members of Camerata may be invited to join the South Kansas Symphony. SKS Apprentices is open to high school band members as well.
Audition Required

2022-2023 SKS Apprentices
Sean Cowden, violin, Homeschool
Reagan George, cello, Ark City Christian Academy
Lorelei Strausberg, clarinet, Dexter High School
Julian Moore, euphonium, Dexter High School

Grayson Kuchar, percussion, South Haven High School
---
Concerto Competition
There are two divisions. Senior Division is open to all current Southwestern College students. Junior Division is open to 12-18 year old musicians from Kansas and Oklahoma and past attendees of the Summer Music Festival. It is open to all instruments and voice.
For more information, go to Concerto Competition
---

Community Music School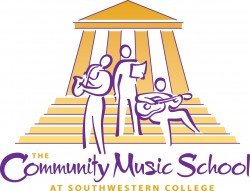 Our Mission: The mission of the Community Music School at Southwestern College is to nurture the fine arts community of South Central Kansas and North Central Oklahoma with rich, musical experiences for people of all ages. Our vision is to encourage excellence in the arts by offering a wide array of private lessons, master classes, ensembles, performance opportunities, and more on the campus of Southwestern College.
General Information: General Information: Located in the Darbeth Performing Arts building on-campus at Southwestern College, the Community Music School offers an array of musical activities for students, teachers, and performers of all ages. Any ensemble is welcome to join and be coached. A wide variety of classes are available semester by semester. All band and orchestra participants are invited to join the Southwestern College Concert Band or the South Kansas Symphony (by audition with Dr. Peterson). Also, Southwestern College has several software programs available for composition and aural skills. There is a large piano lab available for accompanists and group piano classes.
For more information, visit the Community Music School website.
---
Summer Music Festival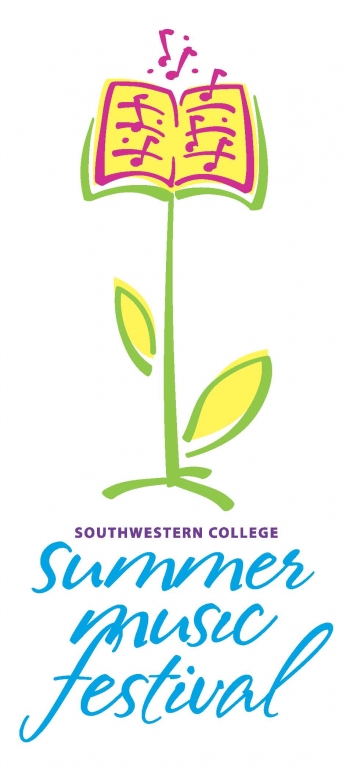 If you are serious about music, or just serious about having fun with music, this is your summer festival.
Whether you intend to make music for your career or simply want to make music for fun and you are between the ages 14 and 20, the Southwestern College Summer Music Festival is for you. Enroll in one of four options - band, choir, orchestra, or piano.
Join us for a six-day summer camp on the beautiful campus of Southwestern College studying with our outstanding faculty and developing your musical skills. Additional activities like ultimate Frisbee, movie night, swimming and drum circles just add to the fun!
For more information, visit the Summer Music Festival website.