Helpdesk Staff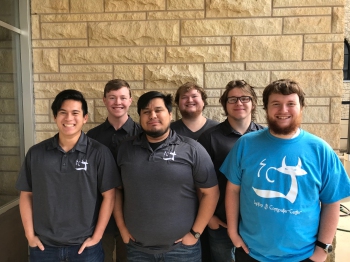 ---
JC

JC Fuentes is a Junior at Southwestern College. He likes video games, movies, TV shows, and chilling. He is always open to meet new people so don't be afraid to come say hi to him in the CIC.

Taylor

Taylor Rodriguez is a sophomore Computer Science and Digital Arts Major. He is the SC eSports Secretary, plays on the local Smash team, and is a photo and story editor for The Collegian. He enjoys video games, is often found nestled in his bed during his free time.

Stephen

Stephen Le is from Andover, Kansas. He is a junior here at Southwestern and majoring in Biochemistry with plans to become a dentist. Stephen is the youngest of four children. In his spare time, he enjoys pottery, hammocking and drawing.

Aaron

Aaron is currently a junior majoring in Business Administration. He is involved in eSports and President of Game Club. This is currently his third year working at the helpdesk, and is the Head Student Tech. Ask him what he thinks about Marth.

Samuel

Samuel Beck is a Junior at Southwestern College where he is majoring in Business Administration. This is his second year working at the SC Helpdesk. During his free time Sam enjoys spending time with his friends and watching movies. If he had a super power, it would be the ability to stop time so that he could always catch a nap when he needed to.