News
November 01, 2010
The Southwestern College Choral Department announces its fall choral concert, 3 p.m. Sunday, Nov. 7, in Richardson Auditorium on the Southwestern campus.

The concert will feature Southwestern's A Cappella Choir and SC Singers conducted by David Gardner, as well as students from Winfield High School.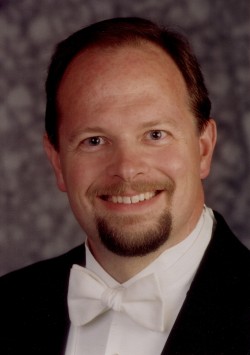 "I am so happy to have the Viking Voices sharing the stage with us for this concert. Matt Berthot (vocal music teacher) has been doing a great job at Winfield High School and we're glad to honor these talented students by having them share this concert with us," said Gardner.

The A Cappella Choir will sing a variety of songs in English, Spanish, and Romanian. They will perform works by Z. Randall Stroope, David Brunner, William Hawley, and others.

Jimmy Leach, SC's director of jazz studies, will be featured on jazz trumpet in an arrangement of "Deep River" by Swedish composer Anders Paulsson.

The SC Singers will perform several vocal jazz arrangements by Kerry Marsh as well as Bobby Pickett's 1962 classic "Monster Mash."

The Viking Voices will be performing "Give Me Jesus" by Fleming, "Lux Aeterna" by Brian A. Schmidt, and "He Never Failed Me Yet" by Robert Ray.  Soloists Cyruss Tasker, Mariah Warren, and Kaylee Head will be featured. 

"We have so many talented vocalists at Southwestern this year and we'll be featuring several of them as soloists in Sunday's program," said Gardner.