News
March 29, 2011
The Center for Music Composition (CMC) at Southwestern College will present a recital of student works on Friday, April 8, at 7:30 p.m. in the Little Theater located in the lower level of Christy Administration Building. 

The performance will include new compositions by Stephen Butler, Nathan Johnson, Lauren Schmitz, David Holland, Dee Johnson, and Tim Miller. 

Christopher Schmitz is the director of the CMC as well as assistant professor of music at Southwestern College.  He says that there will be a wide variety of music.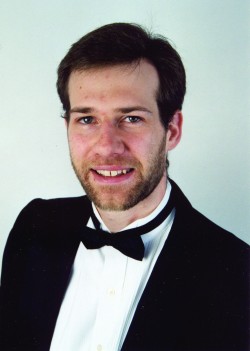 "I want to encourage our SC students as well as local community members to come over to the Little Theater and support these talented composers," Schmitz says.  "The recital will last under an hour and will encompass a wide variety of musical styles."

Student composers in the CMC currently include graduate and undergraduate students in the SC music department, as well as pre-college members enrolled through the SC Community Music School.

According to Schmitz, the CMC provides a program for student composers who are interested in developing their craft and programming new works.  Instruction is offered in both acoustic and electronic composition, and the center includes a new electronic music facility complete with the latest versions of sound design and digital audio workstation software. 

Admission to the recital is free.

For more information about the recital or the CMC, contact Schmitz at (620) 229-6300.