Builders in Ministry
Connection, Encouragement & Collaboration
Builders in Ministry are supportive Alumni and Friends of Southwestern College's Ministry programs. From ministry classes, certificates and online degrees...to campus based religion focused academics and activity programs in Discipleship and Worship Outreach.
Builders in Ministry gather on the Southwestern College campus in Febuary-- Click the logo to the left to find out more.

Also, Don't forget to listen in to our Chapel services every Wednesday at 11:00 am, which are broadcasted LIVE or archived Click here to listen!
------------------------------------------------------------
Three ways to connect online...
Click the Screen Clips below to open the page.
Are you on our Google Map?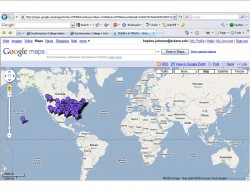 Are you a follower of our Blog?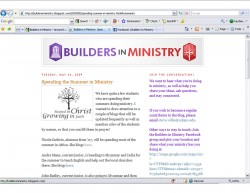 Are you a member of our group on Facebook?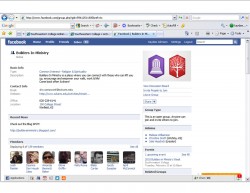 Are you going to come to Builders in Ministry Week?
What is Builders In Ministry Week? & Who is it for?
Ashlee Alley, Campus Minister Southwestern College,
answers your questions
Want to learn more?
Check out the BIM Week site.
---------------------------------------------------------