Student Foundation (STUFU)
Experience the difference and excitement of strengthening the Builder Family
Student Foundation serves as a programming board to create meaningful experiences for all builders from Southwestern College. Our mission is to enrich the collegiate experience by providing programs, services and involvement opportunities which promote unity, diversity and student development. Student Foundation programs are directed toward physical, spiritual, mental, educational, and social health of the students.
Student Foundation membership is made up of Southwestern College students and provides the bases for the organization. Members provide the insight to the student body that allows the group to coordinate effective events and programs for the campus.
---
Spring 2022 Events
SUMMER SEND-OFF 2022
We need help to set up or tear down for the traditional week of fun before finals week. It is a great way to connect with others and honestly without you it would not be possible! We will love your help! Anyone can help (students, faculty, and staff). Click here to sign up to help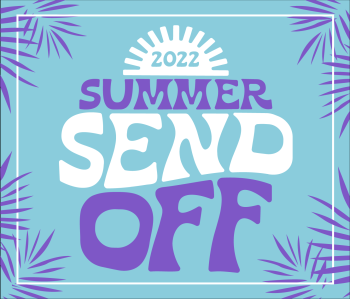 Block Party
Sunday April 24th 5:00pm - 9:00pm
Sutton & Wallingford Lawn

Food Trucks, lawn games, & inflatables
Color Run
Monday April 25th 6:30pm - 8:00pm
Start at bottom of the 77

Bring your white shirt
Comedian LeClerc Andre
Tuesday April 26th 8:00pm – 10:00pm
Location: RPAC

LeClerc Andre is a stand-up comedian from New York who is quickly building a name for himself. LeClerc debuted on The Tonight Show w/Jimmy Fallon in October, 2018 as well as on NBC's "Bring the Funny" in 2019. You don't want to miss out this hilarious budding star.

LeClerc: LeClerc Andre | Comedian LeClerc Andre | Summit Comedy, Inc.
Kickball Tournament
Wednesday April 27th 9:00pm
Location: Jantz Field
Rules for Kickball
The Oscars
Thursday April 28th 7:30pm – 9:00pm
Location: RPAC
Bingo Night
Friday April 29th 10:00pm
Location: Dining Hall
---