Halls of Fame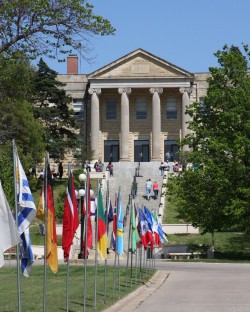 The Southwestern College halls of fame were established in order to honor individuals who have contributed greatly to their field of study, community, or in other facets of life. The college is known for its students who excel during their academic years and now recognize those who excel beyond the classroom and in their world without boundaries.
---
2020 Founders Weekend | April 16-18
We regret to announce that our Founders Weekend celebrations have been canceled
Arrangements will be made to recognize our 2020 Hall of Fame honorees at a later date.
---
2017 Spring Hall of Fame Inductions
---
2016 Spring Hall of Fame Inductions
---
2015 Hall of Fame Induction Ceremony
---
2014 Hall of Fame Induction Ceremony