Chapel
Welcome to Southwestern College Chapel!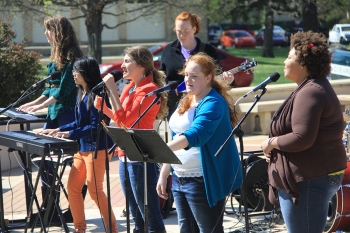 Interested in serving in chapel next year?
Take a moment to fill out this quick survey:https://www.surveymonkey.com/s/7FLMFCS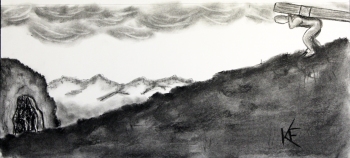 Follow our Lenten blog: http://lentsc.blogspot.com/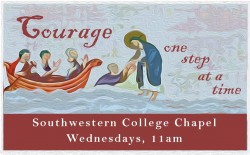 If you would like to join us in Chapel, it is held in Messenger Recital Hall in Darbeth Fine Arts Center every Wednesday morning at 11. Click here to view a campus map. Messenger is Building 3!
---
Did you miss a week, or would you like to hear a chapel podcast again? Check out our chapel blog to find archived posts here!
---
Are you listening to chapel online? Would you drop us a note and let us know what you think? Send it to: Matthew.Sigler@sckans.edu.
Can't get enough of SC's Chapel? Subscribe to our podcast by searching "Southwestern College" in an iTunes podcast directory, or subscribe by heading over to our blog here!
Recent News