Chapel
Welcome to Southwestern College Chapel!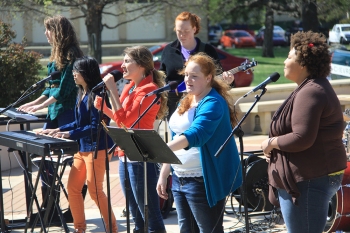 Listen to the live Chapel Webcast (Every Wednesday at 11 AM CST during the school year)
If you would like to join us in Chapel, this year it is being held outdoors at The Grove (aka Lovers Lane - the grove of trees between Admissions Welcome Center and Deets Library) every Wednesday morning at 11. Click here to view a campus map.
---
2021-2022 "The Story" Chapel Season - Spring Semester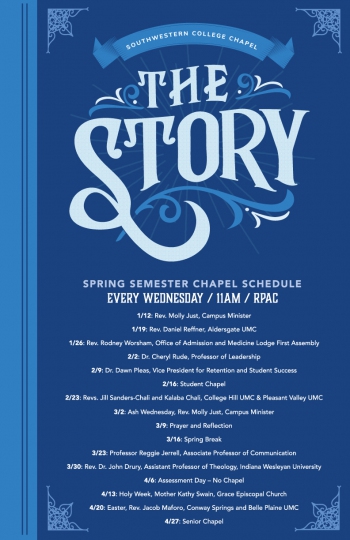 ---
Chapel on Facebook
---
Chapel on Twitter
---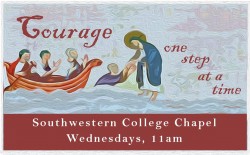 Did you miss a week, or would you like to hear a chapel podcast again? Check out our chapel blog to find archived posts here!
Are you listening to chapel online? Would you drop us a note and let us know what you think? Send it to: Molly.Just@sckans.edu.