Amp It Up! Worship Band Camp
Due to the COVID-19 pandemic, we have decided to combine Amp It Up Camp with the Summit Youth Academy into Amp It Up @ the Summit!
For 2021 - there are three options for participation.
July 13: Chapel Hill United Methodist Church
July 14: McPherson First United Methodist Church
July 15: Mulvane First United Methodist Church
Combined Camp Registration HERE!
If you have any questions, please contact our Director of Camps & Conferences at Brittany.Donals@sckans.edu.
---
Amp It Up! Worship Band Camp turns up your skill level and deepens your faith in Christ.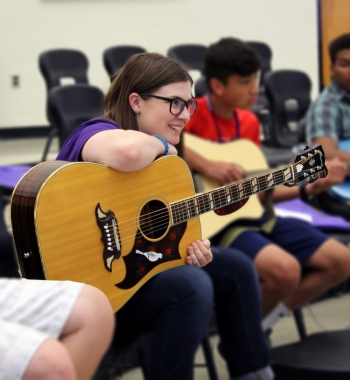 Registration is $45!
---
Amp It Up! Camp on Facebook
---
---
---
Check us out on Facebook!
Check us out on Twitter!
Check us out on Soundcloud!
---
If you love to sing, play, and lead your youth group in worship, you can't afford to miss one of the greatest camp experiences with artists that will encourage and inspire you to maximize your gifts for the gospel of Christ.