Inauguration of Elizabeth Frombgen
---
Inauguration Ceremony
April 22, 2023
3:00 P.M.
Richardson Performing Arts Center
Southwestern College announces the inauguration of President Elizabeth Frombgen on April 22, 2023, at 3 p.m. in the Richardson Performing Arts Center.
Please plan to join us at this important event.
---
---
Meet Elizabeth Frombgen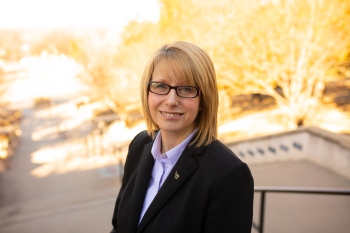 Frombgen, a political scientist, professor, and administrator with more than 20 years of experience in higher education, has succeeded Brad Andrews to become the 20th President of Southwestern College.
"Liz is a smart, energetic leader, and an empathetic listener whose vision and values are right in step with those of Southwestern," says Chair of the Board of Trustees, Kim Moore.