Music
Musical Opportunities for All!
Southwestern College is a place where all students regardless of major can experience a wide range of musical opportunities and offerings. Music majors, minors, and non-majors receive a high quality of innovative individualized instruction from award-winning faculty who value life-long learning.
Pursue Your Profession
Three innovative degrees offer paths toward your future career in music. Through dynamic classroom environments; innovative curriculum and programming; technology, labs, faculty & student performances; leadership & internship opportunities; and faculty collaboration; music majors and minors have the opportunity to gain a holistic knowledge base and skills for a music career in the 21st century.
Our Commitment to You
The Music Department nurtures intellectual development, aesthetic sensibility, and creativity through stimulating classroom and performance experiences to prepare students as professionals and advocates who cultivate the arts.
Come be a Builder of SC's future in music!
Music at Southwestern College helps students develop as performers, teachers, and scholars. These future professionals and advocates will cultivate the arts and reach out to the next generation of musicians.
Interested in being involved in Music at SC? Check out the "Tell Us More" page for the simple steps to getting involved!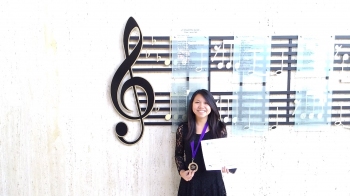 ---
Performing Arts on Facebook
Recent News