News
November 02, 2011
The choral program at Southwestern College will offer a free performance Sunday, Nov. 6, at 3 p.m. in the Richardson Performing Arts Center.

The Fall Choral Concert will feature the A Cappella Choir, the SC Singers, and solo performances from music majors and minors who are in the choirs.

David Gardner, associate professor of music and director of choirs, is excited about this performance.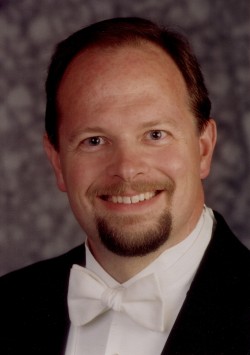 "This will be our third time to perform in the beautifully renovated hall, and we're looking forward to being able to showcase our vocal students in the great acoustics of the new Richardson," Gardner says.

The SC Singers will feature three new arrangements by California vocal jazz phenomenon Kerry Marsh, including transcriptions of Kurt Elling's rendition of "Nature Boy" and Michael Jackson's "Man in the Mirror."

The A Cappella Choir will perform sacred classics ranging from the baroque to modern periods, including F. M. Christiansen's setting of "Beautiful Savior," the singing of which has been a Southwestern choral tradition since the 1920s.