News
January 17, 2013
The Southwestern College choral department will tour north Texas, Jan. 31-Feb. 3, with a home concert in Richardson Performing Arts Center on Sunday, Feb. 10, at 3 p.m.

The A Cappella Choir and SC Singers will perform:

• Thursday, Jan. 31, at The First United Methodist Church in Denton, Texas at 7 p.m.

• Friday, Feb. 1, at The First United Methodist Church in Mabank, Texas at 7 p.m.

• Sunday, Feb. 3, at The First United Methodist Church in Grapevine, Texas at 9, 10:10, and 11:15 a.m.

Initially formed in 1927, Southwestern College's A Cappella Choir has built a long-standing reputation of excellence throughout Kansas and the Midwest. Under the direction of David Gardner, director of choirs and voice at Southwestern College, the ensemble performs works by a variety of composers in styles ranging from spirituals and gospel to major works by the great historical composers. 

The SC Singers is a select ensemble whose members are auditioned from within the A Cappella Choir.  They also sing a wide variety of musical styles, but place a special emphasis on vocal jazz.

In the past several years the choirs have appeared on television and performed with both the Wichita Symphony Orchestra and Wichita Grand Opera.  In 2008, the groups took a performance tour across Italy that culminated in a performance during Easter Sunday Mass at the Basilica of St. Mark in Venice.  In both 2005 and 2010, the Southwestern College A Cappella Choir formed the core of a mass choir conducted by Gardner in New York City's famed Carnegie Hall.

Also joining the A Cappella Choir and SC Singers for the tour are Eva Farid, violin; Nathan Johnson, string bass; Nick Hofmeister, drums; and Stephen Butler, accompanist.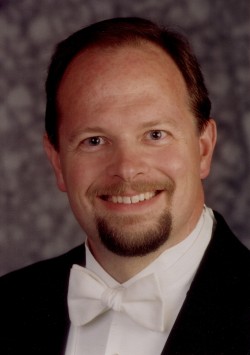 "The groups are excited to be bringing their music to the Dallas/Fort Worth metroplex area.  We have an amazingly talented group of students this year and audiences will get to see them perform a wide variety of styles from opera to jazz," Gardner says.