News
March 01, 2017
The Southwestern College Percussion Studio will host its annual "Day of Percussion" on Saturday, March 11, in the Richardson Performing Arts Center beginning at 9 a.m.  The event will feature guest artists Kevin Bobo and Michael Compitello and SC faculty member Jeremy Kirk. 
The day will conclude with a 7:30 p.m. concert in the Richardson Performing Arts Center featuring solo performances by Bobo, Compitello, and Kirk.  The free concert is open to the public, and donations supporting the "Day of Percussion" will be accepted.  
The "Day of Percussion" will consist of clinics, masterclasses, and performances by Bobo, Compitello, and Kirk.  Additionally, a solo competition for marimba and snare will be held for college and high school students.  
The event is open to anyone with an interest in percussion, including students, teachers, and community members.  Registration is $20 and includes admission to all "Day of Percussion" events and lunch.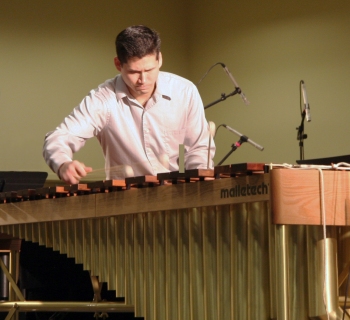 Kevin Bobo is a native of Winfield and is currently associate professor of percussion at the Jacobs School of Music at Indiana University.  Internationally respected as a solo marimba artist, Bobo has performed on five continents and in nearly 40 U.S. states. Bobo's compositions are performed all over the world, with his solo works frequently appearing on international competition repertoire lists. He has authored two method books and composed numerous pieces for a variety of instruments and ensembles. 
A percussion faculty member at the University of Kansas, Michael Compitello is a percussionist active as a chamber musician, soloist, and teaching artist.  He has performed with Ensemble Modern, Ensemble Signal, Ensemble ACJW, and has worked with numerous composers on premieres and performances of new chamber works. He earned his graduate degrees from the Yale School of Music, and his undergraduate degree from the Peabody Conservatory, where he studied with renowned percussionist Robert Van Sice. From 2009 to 2010, he performed and studied contemporary chamber music with the Ensemble Modern and the International Ensemble Modern Academy in Frankfurt, Germany, on a Fulbright Grant from the U.S. Department of State.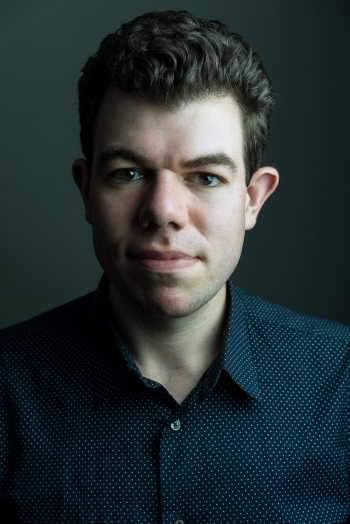 "We are thrilled to have Kevin Bobo and Mike Compitello in residence as our guest artists for our 'Day of Percussion,'" Kirk says.  "Students from high schools and colleges across Kansas, Missouri, and Oklahoma will be in attendance and receive an exhilarating and inspirational experience.  I highly encourage the community to attend any events, and especially the evening concert."   
Percussion industry sponsors are helping make the "Day of Percussion" possible.  Bobo's sponsors include Zidjian Cymbals and Evans Drumheads. Compitello's sponsors include Vic Firth Sticks and Mallets and Pearl/Adams Instruments. Kirk's sponsors include Vic Firth Sticks and Mallets, Black Swamp Percussion, Sabian Cymbals, Remo Drumheads, and Majestic Percussion.  
For more information and to register, please visit www.sckans.edu/percussion.