News
December 10, 2010
Southwestern College will host the senior piano recital for Joanna Woon, Sunday,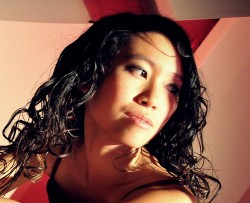 Dec. 12, at 8 p.m. in Messenger Recital Hall in the Darbeth Fine Arts Center on the campus of Southwestern College. Woon will be performing various pieces on piano. There is no admission charge.
           
Woon is from Teluk Inlan, Malaysia and has studied the piano with two piano teachers. Since the age of six, Woon's first teacher was Stephanie Chua, from Malaysia. She is currently a student of Timothy Shook, professor of music and piano at Southwestern College.  This recital is in partial fulfillment of the requirements for the bachelor of arts in music degree.
           
Woon won the Marquee Star Search competition held in 2009.  Along with being a student, she teaches piano to students of various ages.
           
Some of the music Woon will be performing include: "Prelude" by Debussy, "Sonata in Bb" by Mozart, and an original piece by Woon. A reception will follow the recital.