News
February 21, 2019
Roger Moon, former director of theatre at Southwestern College, will perform in the one-man show "Clarence Darrow" by David W. Rintels, on Saturday, March 2, at 7:30 p.m., in the Richardson Performing Arts Center in the Christy Administration building.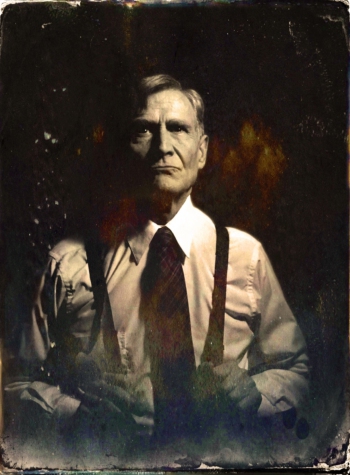 The show is a benefit fundraiser for the Southwestern College summer theatre program.  It is sponsored by Mark and Teresa Krusor and Craig and Diana Duncan. 
Based on Irving Stone's biography "Clarence Darrow for the Defense," the play portrays the famous late 19th- and early 20th-century lawyer as he thinks over his life, his achievements, and his failures.
"Darrow was 70, I am the same age," Moon says.   "He is looking back on his career.  He is trying to step out and be done.  It is hard because it has been his life.  I identify with him in a lot of ways.  I understand him more deeply than I did in 1985 or 1990 (the first two times Moon performed this show).  The way he talks about his mid-life and his career, I can relate to him."
Darrow spent most of his career defending the underdog.  He helped with racism cases that spurred the development of the NAACP and ACLU.
Moon felt compelled to do the show and raise funds for the Southwestern College summer theatre program. 
"I believe in the Southwestern summer theatre experience and what it provides for the actors and the community," Moon says.  "It is a great opportunity for kids to discover themselves and realize how important theatre is."
Tickets for the play are at two levels.  Benefit tickets are $25 for adults and $10 for students.  The other option is $15 for adults and $5 for students.  For more information or to reserve tickets, call (620) 221-7720, (620) 221-6272, or email boxoffice@sckans.edu.