News
August 30, 2011
Southwestern College Professional Studies is offering a master of accountancy degree and an undergraduate certificate in Microsoft Office essentials and enrollment is now open in these options.

The master of accountancy (MACC) program is designed to prepare learners to sit for the certified public accountant (CPA) examination administered by the American Institute of Certified Public Accountants (AICPA). With a combination of the MACC degree and CPA licensure, students can be ready for leadership in a variety of industries.

The Microsoft Office Essentials undergraduate certificate consists of five courses covering each of the applications in the Microsoft Office Suite: Word, Excel, Access, Outlook, and Powerpoint. This can be completed as a part of any of the undergraduate programs or as a stand-alone certificate.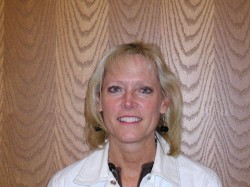 "We are continually reviewing our academic programs to ensure we are offering what our learners and the market demands," said Deb Stockman, associate vice president of Professional Studies. "Our research indicated that both the master of accountancy and Microsoft Office Essential certificate are in demand in a variety of industries, so we are excited to begin offering these programs this fall."

The next session begins Sept. 26 and will conclude Nov. 6. Southwestern College Professional Studies offers six-week sessions (the only exception are classes offered within the education curriculum) that begin eight times per year.