News
October 07, 2011
The National Association of Intercollegiate Athletics (NAIA) announced Wednesday that it will be honoring 220 colleges and universities and 23 conferences with the Champions of Character Five Star Award. Southwestern College and the Kansas Collegiate Athletic Conference (KCAC) will be among the recipients. The award promotes competitive athletics, academic excellence, and character values.

Schools named to the list earned 60 points out of 100 total points on the NAIA Champions of Character scorecard. Southwestern achieved a score of 75. Areas evaluated include character training, conduct in competition, academic focus, character recognition, and character promotion. Conferences are recognized with Five Star Awards when 60 percent of the schools within the conference meet the qualifications.

"In today's complex college athletic environments, where success is sometimes only measured by wins and losses, strengthening effective athletic departments and leadership is key to advancing character-driven intercollegiate athletics," said Kristin Gillette, NAIA Director of Champions of Character.

Five Star Award recipients will be recognized on the NAIA website and at the 71st Annual NAIA National Convention in April. Schools will also receive a special web banner and certificate noting the honor.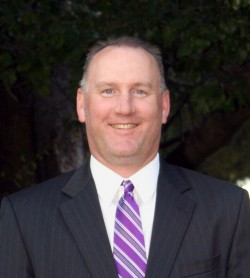 "Earning a Five Star rating as a Champions of Character institution is something that our athletic department takes great pride in. I am very happy with how our coaches, athletes, and support staffs each did their part in promoting character in collegiate athletics. Being a back-to-back Five Star winner is proof that we have embraced the Champions of Character program and are building winners and leaders both for today and for the future," says David Denly, SC athletic director.