News
November 16, 2011
Southwestern College senior volleyball player Taylor Kinnamon has received the Kansas Collegiate Athletic Conference Champion of Character award.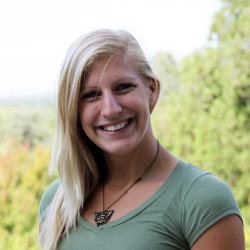 The Champion of Character Award recognizes student-athletes who have demonstrated the five core Champion of Character values of respect, responsibility, integrity, sportsmanship, and servant leadership in their approach to life, the classroom, and the field of play.

Originally from Copeland, Kinnamon came to Southwestern to study business administration and minor in accounting. Along with volleyball, Kinnamon participates in track and field and works as a student ambassador. She is also a member of Fellowship of Christian Athletes, Unified Student Athlete Association, and the Student Government Association.

Kinnamon received another post season award as she earned honorable mention all-conference.

Kinnamon is the daughter of Kevin and Marsha Kinnamon, Copeland.