News
November 13, 2018
Southwestern College President Brad Andrews has announced that Mike McCoy, who was named the acting athletic director in July, will fill the role of athletic director moving forward.
McCoy, who is an alumnus of Southwestern, served as a volunteer consultant for SC athletics for several years before being named as the acting athletic director.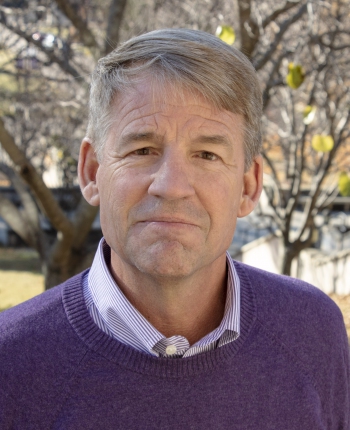 "Mike is a true Builder. He is fully committed to guiding and supporting our coaches and student-athletes," said Andrews. "He brings a breadth of experience as an administrator and coach — coupled with a deep love for our college."
McCoy's career has been in athletics. He spent 20 years coaching at the high school and collegiate levels, as well as another 20 years of experience in professional sports. He coached at several large high schools before serving as wide receiver coach and on-campus recruiting coordinator at Kansas State University. His career then led him to indoor professional football.
McCoy worked as a sports management consultant, primarily for arena football franchises, and from 2004 to 2015 served as the general manager of several professional indoor football teams.
"We couldn't be more fortunate to have Mike fill this important role," Andrews added.
Southwestern College has had a solid start to their athletic year—with several of the fall sports achieving record win totals, advancing to post-season play, and strong coaches' poll predictions for winter sports.
"I'm excited to lead Southwestern athletics forward; we will remain focused on building strong character and work ethic in our student-athletes," said McCoy. "In this past four months I have been so impressed with our excellent team of coaches, who are building their programs in the right way and who understand the importance of our traditions — it's a privilege to work with each of them."