News
July 10, 2019
Former NATO Supreme Allied Commander and author General Wesley Clark will present the Docking Lecture on Leadership and Public Affairs, sponsored by Union State Bank, on Wednesday, September 25, at 11 a.m., in the Richardson Performing Arts Center. The public is invited to attend. While there is no admission charge, those planning to attend are encouraged to reserve seats by visiting sckans.edu/docking.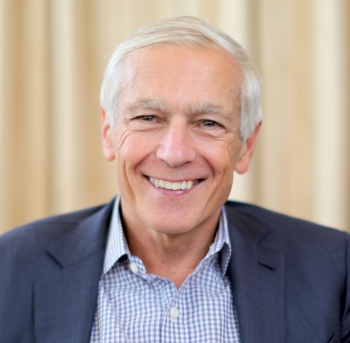 "Many prestigious honors are testament to General Wesley Clark's lifetime of distinguished leadership and service in both the military and civilian arenas," said Bill Docking, Chairman of the Board at Union State Bank. "In 2000, he received the Presidential Medal of Freedom, the nation's highest civilian honor. It is a pleasure to have a hand in bringing a speaker of General Clark's stature to Southwestern College"
In addition to the Presidential Medal of Freedom, Clark has been honored with Defense Distinguished Service Medal (five awards), Silver Star, Bronze Star, Purple Heart, honorary knighthoods from the British and Dutch governments, and numerous other awards from other governments, including award of Commander of the Legion of Honor (France). He has also been awarded the Department of State Distinguished Service Award and numerous civilian honors for his civic contributions.
Clark retired as a four-star general after 38 years in the United States Army. He graduated first in his class at West Point and completed degrees in philosophy, politics, and economics at Oxford University (B.A. and M.A.) as a Rhodes Scholar. While serving in Vietnam, he commanded an infantry company in combat, where he was severely wounded and evacuated home on a stretcher. He later commanded at the battalion, brigade, and division level, and served in a number of significant staff positions, including service as the Director for Strategy, Plans and Policy (J-5). He was the principal author of both the U.S. National Military Strategy and Joint Vision 2010, prescribing U.S. war fighting for full-spectrum dominance. He also participated with Ambassador Richard Holbrooke in the Dayton Peace Process and helped write and negotiate significant portions of the 1995 Dayton Peace Agreement. In his last assignment as Supreme Allied Commander Europe, he led NATO forces to victory in Operation Allied Force, a 78-day air campaign, backed by ground invasion planning and a diplomatic process, saving 1.5 million Albanians from ethnic cleansing.
A best-selling author, General Clark has written four books and is a founding member of the Clinton Global Initiative and director of the Atlantic Council.
General Clark currently serves as chairman and CEO of Wesley K. Clark & Associates, a strategic consulting firm; chairman and founder of Enverra, Inc., a licensed investment bank; board member of Growth Energy; senior fellow at UCLA's Burkle Center for International Relations; advisor at the Blackstone Group; advisory board member of SICPA; trustee of International Crisis Group; founding chair of City Year Little Rock/North Little Rock; chairman of Energy Security Partners, LLC; as well as numerous corporate boards including BNK Petroleum, Leagold Mining, and Rentech.
The Docking Lecture is underwritten by Union State Bank and by William and Thomas Docking. The Docking family has played a prominent role in Kansas government and politics for over half a century. In 1956 George Docking was elected governor of Kansas. He served two terms, leaving office in 1961. His son, Robert Docking, was elected governor in 1966 and served four two-year terms, more than any other Kansas governor, leaving office in 1975. Robert Docking's sons have continued the family's commitment to public service. William Docking was appointed to the Kansas Higher Education Board of Regents in 1995 and served as its chair. Thomas Docking was lieutenant governor of Kansas from 1983 to 1987, during the governorship of John Carlin.
"We are thrilled to announce General Wesley Clark will present the 2019 Docking Lectures on Leadership and Public Affairs," said Brad Andrews, president of Southwestern College. "The Docking Lecture Series encourages academic discovery and broadens our students' perspective of leadership by allowing them the opportunity to engage remarkable people with diverse and notable experiences, people such as General Clark. We are incredibly grateful to the Docking family and Union State Bank for making the Docking Lecture Series possible."
Southwestern College is a private liberal arts college, founded in 1885 by Methodists in south central Kansas. Today its Winfield campus is the residential hub that guides students to lives of meaning and service, with well-rounded academic and extra-curricular offerings attracting traditional-aged students from throughout the nation and world. Southwestern College Professional Studies provides options for online students in any location and has been named a top provider for persons serving in the military. The college continues to be affiliated with the United Methodist Church and is accredited by the Higher Learning Commission to offer bachelor's, master's, and doctoral degrees.
Union State Bank has been locally-owned and operated in Cowley County since 1908. With approximately $300 million in total assets and ten locations, Union State Bank serves South Central Kansas and North Central Oklahoma with comprehensive banking solutions and expertise. Union State provides a wide-range of financial products and services for individuals and businesses including checking, savings, loans and lines of credit, mortgages, credit cards, online services, and investments.
Docking Lecture Tickets