News
July 19, 2019
Jamieson Campo, Beggs, Okla., has been chosen as the recipient of the Transfer Scholarship at Southwestern College. The full-tuition scholarship is renewable for up to three years.
C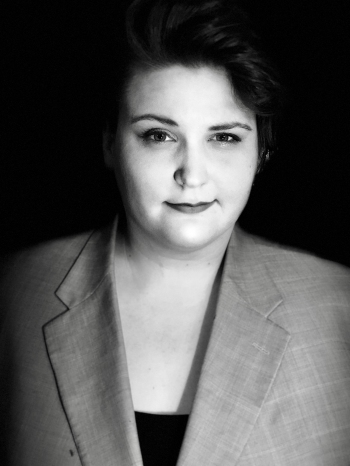 ampo is the daughter of Robert and Donna Campo. She is a graduate of Beggs High School and Tulsa Community College and plans on majoring in theatre design at Southwestern College with a writing minor.
"I hope to inspire others as I have been inspired, whether it's in teaching or design," Campo says. "I plan on continuing my education to at least a masters, then writing and costume designing in a way that hopefully allows the audience to fall in love with theatre in the same way I did."
This merit-based award annually recognizes a transfer student who demonstrates outstanding academic ability as well as strong community engagement. Scholars must be accepted for admission to Southwestern College before they are considered for the Full-Tuition Scholarship competition.
"It was a privilege to welcome a unique and community-minded group to our campus for the competition," says Adam Jenkins, vice president for enrollment management at Southwestern College. "The students' response to the essay and the interview all earned high marks with very modest points separating each student in the end. Jamieson did an excellent job and impressed the committee with her skillful responses and thoughtful reflections. She brought a unique perspective to the competition and will be a great addition to the builder family."