News
August 07, 2019
Brian Leander, manager of training and development at Adelphi University, will be the featured speaker at SC's annual opening convocation Friday, Aug. 23, at 11 a.m., in the Richardson Performing Arts Center. There is no admission charge and the public is invited to attend.
The opening convocation will wrap up the festivities for Builder Fest 2019 and officially start the academic year. It will feature the recognition of students included on the Dean's Honor Roll for the spring 2019 semester and the announcement of the Scholar of the College.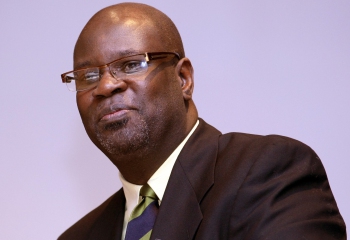 Leander earned a bachelor of science degree in aeronautics from Dowling College; a master's degree from Gonzaga University; and a Ph.D. from Eastern University, both in organizational leadership.
During his more than 21-year career, Leander has been a consultant delivering curriculum, training, and facilitation to promote strategic change and diversity initiatives in businesses, nonprofit organizations, and higher education in the United States and abroad. Before coming to Adelphi, Leander was the senior planning consultant with the Institute for Organizational Leadership (IOL), a nonprofit educational institution, based in Jasper, Georgia. His professional affiliations include the International Leadership Association and the Academy of Management where he has been a presenter. He has also presented at the Randall L. Tobias Center for Leadership Excellence at Indiana University.
Leander joined Adelphi in 2012 as the assistant director of the Center for Nonprofit Leadership, charged with managing the center's initiatives around nonprofit leadership and organizational development, and delivering training programs and consulting services to nonprofit executives. In 2013, he developed and later directed Leading in Community, a leadership development program to broaden and strengthen the leadership pipeline for people of color and prepare them for nonprofit and community leadership on Long Island, New York. In 2015, Leander was invited to participate in the Adelphi University strategic planning process, working with faculty and staff around developing strategic partnerships and economic integration with the Long Island community.