Worship Outreach
Keynotes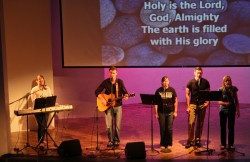 Keynotes is a ten to fifteen member vocal group made up of students from all academic disciplines who unite to grow in faith through music and the testimony of their lives in Christ. Their focus is to worship through sharing simple acts of service to each other, local churches and community, and anyone in need.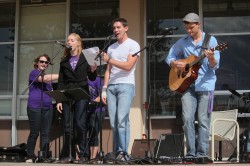 The team is currently student facilitated by Tiffany Rea. If you are interested in becoming apart of Keynotes, please apply with an application. Or email Martin Rude, the director of Worship Outreach, for further information.
Keynotes has a full calendar of events.
November 14 - United Methodist Church in Attica, Ks
December 6 - Grace United Methodist Church in Winfield, Ks
Keynotes sharing at First United Methodist Church in El Dorado, Ks.