eSports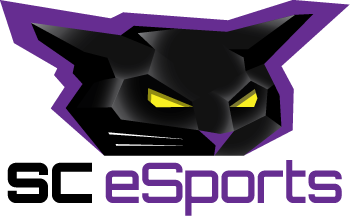 Calling all gamers and enthusiasts! Are you ready to take your passion for gaming to the next level? Introducing eSports @ SC, where the virtual world meets real-world camaraderie. Whether you're an esports veteran or just curious to dip your toes into the gaming world, we welcome everyone with open arms. Connect with like-minded individuals, make lasting memories, and celebrate the thrill of victory together.
Who We Are
A vibrant and dynamic eSports community right here on campus! Whether you're a casual gamer or a hardcore eSports competitor, we're here to unite students who share a love for gaming and friendly competition.
What We Offer
Game Nights: Unwind and connect with fellow gamers during our game nights and get some pizza!
Regular friendly eSports Tournaments: Put your skills to the test and compete in thrilling tournaments spanning popular games like League of Legends, Overwatch, Rocket League, Fortnite, and more!
eSports Discussions: Engage in conversations about the latest industry trends, upcoming releases, and the ever-evolving world of eSports.
In the Future: Intercollegiate eSports tournaments and eSports teams!
Join Us on Discord Today: https://discord.gg/32cXzZmUus and give us a follow on Instagram @esportsatsc
For any inquiries, reach out to the faculty advisor at shiven.saxena@sckans.edu.
---
eSports at Southwestern provides an arena in which students can enjoy playing video games in competition with each other, and with students from other colleges. The sport has grown rapidly in the past few years to include teams from schools and colleges in the USA and from around the world.
Southwestern offers two paths to playing eSports for the college:
Both mental and physical agility are critical to competing well, and, as with other sports, there are required amounts of practice and minimum standards for top-level competition. As with any athletic team, there are first-string players and those who hope to someday be first string.
The eSports activity grant is housed in the Divison of Communication, Computer Science, and English. This division offers an academic major in video games, but the grant is not limited to students in that major, or that division. Any student in any major can receive a grant or join as a general participant.