Exploring God's Call Camp
Exploring God's Call Camp
is on Memorial Weekend 2014
Do you think you may be called to ministry? Are you a high school rising junior, senior or freshman in college?
Exploring God's call is a four-day event for youth and young adults! So if you are a high school rising junior, senior or a freshman in college then you are welcome! This is a great opportunity for you to learn and understand God's call in the presence of your peers.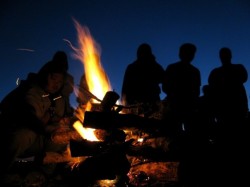 Mission
Exploring God's Call camp will provide rising juniors in high school through rising freshmen in college an opportunity to IDENTIFY God's call in their lives, EXPLORE their gifts, and CONNECT with others in mission and ministry. Through large group worship, small group discussion and individual reflection, students will have an opportunity to see what God is doing in their life and in the world around them and find ways to respond to that. Students, you will meet guides and mentors to help you in your search to live your life boldly!
Get Connected

Get connected to us by our Facebook page: www.fb.com/ExploringGodsCall