Private Student Loans
You have the right to choose any lender that offers a private student loan.

Listed here for your convenience are the lenders that Southwestern students chose to use in 2010-2011. They are listed in alphabetical order. You may use this list to narrow your choices. If you don't see the lender you would like to use on the list, simply email us or give us a call and we will help you get connected with the lender of your choice.

Discover Student Loans are issued through Discover Bank. Discover is most widely known for its credit card which was introduced during the 1986 Super Bowl.

The Northwest Federal Credit Union's Private Lending Solutions are available individuals who are members. NWFCU's website contains further information about who qualifies as a member as well as information on how to become a member.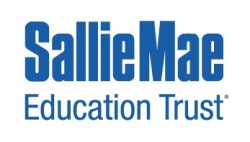 The Sallie Mae Smart Option Student Loan has three repayment options for the borrower. Sallie Mae has been servicing and providing student loans since 1972.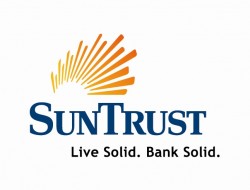 Suntrust Bank's Custom Choice Loan is a loan you can customize to meet your needs. The company is headquartered in Atlanta Georgia with just under 1,700 locations nationwide.

The U.S. Bank No Fee Education Loan offers perks for good grades. A branch of U.S. Bancorp, the bank is the 5th largest commercial bank in the United States.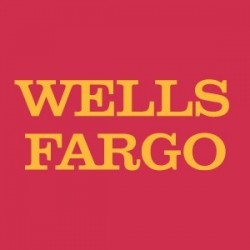 Wells Fargo offers a variety of Private Student Loans. Headquartered in San Francisco, California, Wells Fargo was founded in 1852 to serve the west. It's recent merger with Wachovia has expanded its location to the rest of the United States.
(Our student borrowers also used Campus Door and Wachovia as private loan options in 2008-2009. These lenders are no longer offering alternative student loan products.)
What is a private student loan?
Private student loans are loans that are not part of the Stafford loan program. These loans are sometimes used by students to cover current or recent past balances, to help fund school related travel overseas or to help with school related living expenses.
(back to the top)
How are private loans different from Federal Stafford loans?
Private loans do not carry a Federal guarantee like Stafford loans, so care should be taken when opting to use these as a tool. The interest rate for these loans varies depending on the lending institution and the borrower's credit rating and can change at any time. Principle payment on these loans can also be deferred while the student is in school.
(back to the top)
What is the process to apply for a private loan?
The financial aid staff at Southwestern College recommends that you first research the loan terms offered by any lending institution you are looking at to determine if you are comfortable with them. Once you have chosen a lender, the steps to apply are:
Complete the loan application located on the lender's website. Unless you have excellent personal credit, you will most likely need a credit-worthy co-signer (parent, spouse, grandparent, close relative) to sponsor your loan application.
Application passes through a credit evaluation.
Application is sent to the school for certification.
Southwestern College certifies that the loan amount requested is within Federal guidelines.
Student self certifies the loan using the Private Education Loan Self Certification form.
Once the self certification form is received, the lender, student and Southwestern must wait 3 days for a mandatory period within which the borrower can cancel the loan.
Funds arrive at Southwestern College.
Southwestern College Loan Code of Conduct
Southwestern updates its lender list annually with 100% of the lenders used by its students in the previous year. Lenders are listed alphabetically with no preference given to any one lender.
Southwestern honors the student's right to choose a lender not located on the list.
Southwestern does not accept inducements of any value from lenders leading to preferential treatment on lender lists.
Southwestern does not allow lenders to staff their office for any reason.
Southwestern College's Code of Conduct fully complies with the Kansas Attorney General's suggested code of conduct for the State of Kansas.