Political Science & Legal Studies
News
January 18, 2011
The department of political science and legal studies at Southwestern College is offering two related programs: a minor in political science and a minor in criminal justice and legal studies. Both will begin for the fall 2011 semester.

The political science curriculum emphasizes critical thinking and written and oral communication skills. Classes are typically discussion-based and active learning techniques are often employed.

The criminal justice and legal studies program tends to emphasize specific skills that would be applicable in the legal environment, such as legal business applications and knowledge of specialty law subjects. Most classes are based on lectures and focused projects.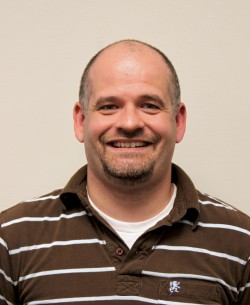 "Both programs study the connection between law and politics and are popular avenues to law school and/or graduate school," says Jean-Gabriel Jolivet, assistant professor of political science and pre-law advisor. "They also provide students with opportunities to develop specific skills of value to a wide variety of prospective employers, including data analysis, communication, decision-making, and research competencies. Those minors are an excellent complement to any major at Southwestern College, including business, communication, English, history, and psychology."

Jolivet says that internships are strongly encouraged via the Washington Experience. In collaboration with the Washington Internship Institute, an educational nonprofit organization, the Washington Experience prepares college students for their future. During a semester or summer in Washington, D.C., students learn about themselves and their fields through substantive internships, academic enrichment seminars, site visits, and shared housing.

"Students become engaged and informed citizens and leaders who are equipped to make a difference in the world," Jolivet says.

For more information about the two new programs and the credits that are required, contact Jolivet at (620) 229-6213 or email jean-gabriel.jolivet@sckans.edu.