Upcoming Events
October 18, 2023 - 11:00am
| The Grove (aka Lover's Lane - west of Deets Library)
Please join us for a special "Pep Assembly" Chapel Service on Wed, Oct 18th in honor of Homecoming Week. We want everyone to wear SC purple, jersey's and SC T-shirts just like a high school pep assembly. Highlights include:
Church Clap SC Dance Team
SC Pep Band
SC Choir
SC Football Coaches and player's testimonies
We are excited to have the BUILDER SPIRIT join the HOLY SPIRIT for a powerful "pep assembly" Chapel service.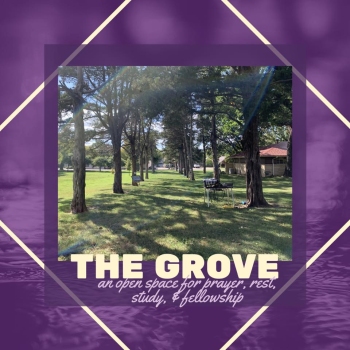 Be challenged. Be encouraged. Be replenished.
Weekly chapel provides live worship, testimonies, guest speakers, giveaways, fellowship, and prayer.
Everyone is welcome. There is no charge and the community is invited to attend.
The theme of chapel this year is "Something New." Chapel service is held every Wednesday at 11 a.m., in the grove.
In case of inclement weather, the service will be in the Richardson Performing Arts Center.
---
Can't join us in person?