Enactus Team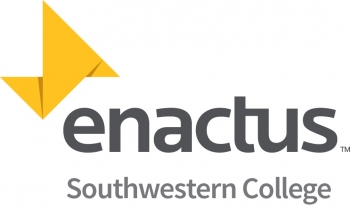 Enactus is an international non-profit organization that brings together student, academic, and business leaders who are committed to using the power of entrepreneurial action to improve the quality of life and standard of living for people in need.
Southwestern College's Enactus Team seeks to create and implement community empowerment projects around the globe. The experience not only transforms lives but also helps students develop the kind of talent and perspective that are essential to leadership in an ever-more complicated and challenging world.
The Enactus team is encouraged by the Business Division as a way to bridge the gap between the classroom theories and concepts with the reality of the world in which our graduates will work. Enactus members devote extensive time and effort developing, executing, and reporting on efforts to improve the quality of life and standard of living for the community in which we serve.
Enactus team members do not need to be pursuing a degree in the business division. Experiences learned from the Enactus projects help students from a multitude of different majors including communications, English, performing arts, marketing, business, accounting, and finance.
---
Enactus Care Package Fundraiser
Price: $20
All proceeds benefit Southwestern College Enactus.
Enactus is now offering student care packages. These fun packages can add a bright spot to any student's day. A great idea for parents and friends to show some love to the SC students they care about! Check back regularly for new seasonal package offerings.
In-town/Winfield delivery is included in the package price!
Required: Ordered one business day in advance, or by Friday for weekend delivery.
---
Enactus Jinx Flag Fundraiser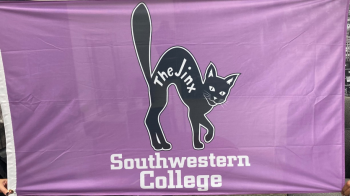 The Enactus Team is kicking off the year of projects with a Jinx Flag fundraiser!
You can purchase a 3'x5' purple flag with a black Alumni Jinx with white "Southwestern College" written across the bottom.
Order yours today and fly your Builder pride!
---

Enactus Team on Facebook

Enactus Team on Twitter