Community Partners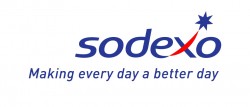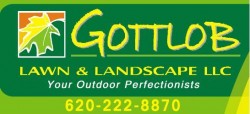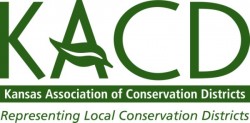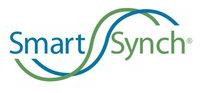 Green Team Southwestern's closest corporate partner is Sodexo, which manages the college plant operations and food services. Both managers are eager to work with us on campus projects. We have partnered with Sodexo plant operations on projects such as our campus recycling and composting programs, Sweep Winfield, Recyclemania, Plant-a-Tree Day, Park-It-Week and several others. Sodexo Food Services has sponsored events such as the Envirothon and helped Green Team students investigate the effects of using trays in the cafeteria on the amount of waste generated.
Green Team Southwestern partners with the City of Winfield Recycling Center to conduct SC's recycling program. The partnership with the City of Winfield has allowed us to have a successful recycling program and participate in the national Recyclemania competition.
Alex Gottlob, founder of Gottlob Lawn and Landscape is an alumnus of Green Team Southwestern and has been a wonderful community partner. Gottlob Lawn and Landscape has partnered with Green Team Southwestern in multiple projects such as Plant-a-Tree Day, Sweep Winfield, and the campus composting project.
Cate's Supply
In addition to installing the solar panels and wind turbine at the Southwestern College Biology Field Station, Cate's Supply has been a tremendous source of education in renewable energy. Cate's has supported Green Team Southwestern by giving renewable energy presentation to SC students during Earth Day Celebration Week in 2010 and to students at Winfield High during the Commemorate Kansas/Serve Kansas project.
Green Team Southwestern has partnered with the CCCD to host the Kansas Envirothon in 2009 and 2010 as well as organize two Electronic Waste Recycling collection events in Cowley County. Cowley County Conservation District is a part of the Kansas Association of Conservation Districts (KACD).
The Kansas Envirothon is a statewide competition for high school students to test knowledge of concepts in the fields of aquatics, forestry, soils, wildlife and a current environmental issue. Green Team Southwestern has teamed with the Kansas Envirothon to host the competition in 2009 and 2010.
Green Team Southwestern has worked with the Crew of KSCW to film 9 vignettes featuring Green Team director Jason Speegle giving tips on how to live green. KWCH is broadcast out of Wichita, KS with and estimated viewership of over 660,000 people.
The Energy Saving Store along with Cate's Supply installed the solar array and wind turbine at the Southwestern College Biological Field Station in the fall of 2009.
Green Team Southwestern is partnering with SmartSynch Inc. to purchase and install a smart energy metering system in each building on the Southwestern College main campus. Each meter that will be installed will have wireless capabilities thus allowing the energy usage data for each building to be downloaded and monitored on a near real-time basis.