SC Going Green
Builders Living Green Worshop Series
January 31, 2014 - Houseplants
Houseplants make any space look nicer and they help clean the air and purify it from potentially harmful toxins. In this workshop, SC students will learn how to grow and care for a houseplant and take a free plant home with them to their dorm rooms. The plants being used in the workshop are Golden Pothos, Philodendren, and Chinese Evergreen. Click here to learn more about the benefits of houseplants
February 21, 2014 - Homemade Foaming Hand Soap
Learn to make your own homemade, all-natural foaming hand soap. Click here for the recipe that was used during the workshop.
Anthony Cortese Visits SC

Listen to an audio interview with Dr. Anthony Cortese by SC's Curt Caden (MP3, 9.5 MB, 21 min.)

Listen to a short audio clip by Dr. Anthony Cortese (MP3, 279 KB, 24 sec.)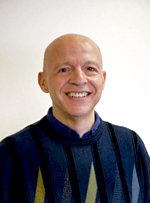 Anthony Cortese, co-director of the American College & University Presidents Climate Commitment (ACUPCC), and co-founder of the Association for the Advancement of Sustainability in Higher Education (AASHE), visited Southwestern from September 29 - October 1, 2008. Find out more about Mr. Cortese here.
He gave a public lecture on October 1, 2008 at 7:00 pm in Mossman 101 that focused on ways to make the green effort at Southwestern one that is embraced by the whole campus.
View the speech by Anthony Cortese below:
(Flash Player required)
Cortese is the co-director of the American College and University Presidents Climate Commitment. Southwestern College President Dick Merriman was an early signer of this compact, and the college now is engaging in progressively green practices.
Academic dean Andy Sheppard says that Cortese met with several students, faculty, and administrators around campus and challenge them to think about various ways the college can "go green."
"I think the thing that is great about having Dr. Cortese here is that he is not coming to give us a top 10 list of things to do in order to reduce our carbon foot-print," Sheppard says. "Rather, his visit will be spent on helping us to make a culture change in the way we consume our resources."
Cortese was formerly the commissioner of the Massachusetts Department of Environmental Protection. He was the first dean of environmental programs at Tufts University and spear-headed the award-winning Tufts Environmental Literacy Institute in 1989 which helped integrate environmental and sustainability perspectives in over 175 courses and the internationally acclaimed Talloires Declaration of University Leaders for a Sustainable Future in 1990.
Cortese is a founding and current member of the board of directors of The Natural Step US, and a founding member of the Environmental Business Council of New England. He is a Fellow of the American Association for the Advancement of Science. He has been a consultant to UNEP, a member of the EPA Science Advisory Board and the President's Council on Sustainable Development's Education Task Force. He has been actively engaged climate change and other large system environmental challenges for 25 years. He is also a founding member of the U.S. Board of Councilors for the China – U.S. Center for Sustainable Development.
Cortese has B.S. and M.S. degrees from Tufts University in civil and environmental engineering and a Doctor of Science in Environmental Health from the Harvard School of Public Health.
For more information about Cortese's visit to Southwestern College, contact Jason Speegle, Green Team director, at (620) 229-6311 or Jason.Speegle@sckans.edu.
Southwestern College is a private institution granting undergraduate and graduate degrees and is affiliated with the United Methodist Church. More than 1,900 students attend classes at the main Winfield campus, at five professional studies sites in Kansas and Oklahoma, or online around the world.