Juan
Ambassador Profile: Juan Ramirez-Achury
Which professor has been your favorite?
It is too hard to choose just one professor, they have all been amazing with me. But if I had to only choose one it would be Alice Bendinelli. Since she is international I could relate a lot to all her experiences and activities. She also is an awesome chef and a great person to talk about life.
You know you're at SC when…
You see the Jinx in Stewart Field House at your 6 am practices.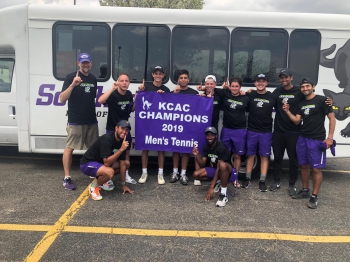 Why did you choose SC?
I feel that I didn't choose SC, SC chose me. I couldn't tour the school and didn't even know where Winfield, Kansas was because I'm an international student and I was basically just looking for a tennis scholarship. However, it felt like the right choice and I haven't regretted my decision to come here. Now I can call Southwestern my new home.
What would surprise your high school friends about you now?
Back in high school, I wasn't a fan of English. I was really laid back in classes and didn't really show interest in class. So I would say that my friends from high school would be surprised that I can speak and write fluently in English .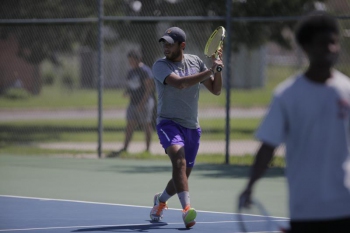 What are your interests and hobbies?
I have been trying to be really involved in the school. I have a couple of work-study positions and tennis practices in addition to my classes. But when I have some free time I like to play FIFA, hang out with my friends and girlfriend, eat, and practice more tennis.
What surprised you about SC?
How warm the people are. It was a hard step for me to come to the U.S. to a whole different country, traditions, and food; but the people here helped me to have great times no matter what.