Braden
Ambassador Profile: Braden Calvin
You know you're at SC when…
Everywhere you go feels like a community. When walking on campus, there are very few times that I don't encounter someone I don't know.
Why did you choose SC?
I chose SC because it was where I felt called to be. As soon as I stepped on campus for my visit I knew that this was the place for me. I really felt like the administration and faculty made an effort to get to know me as more than just another student.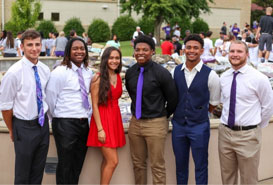 What would surprise your high school friends about you now?
When I was in high school I was very introverted and quiet. Since coming to Southwesten I have developed into a more confident leader who is not afraid of taking on a project or speaking up in class.
What are you interest and hobbies?
I am very involved on campus. I am an RA in one of the resident's hall as well as being a student ambassador. On top of that, I hold a Student Government position as well as participate in many on campus organizations like Discipleship, Psychology Club, and Pi Gamma Mu. On top of all that I find ways to enjoy my free time by playing basketball with friends or walking my dog.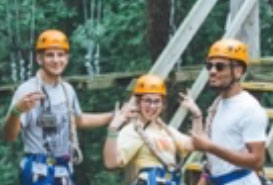 What surprised you about SC?
Southwestern's has always been a great place for students to go and get a great education. What makes Southwestern stand out to me is the ability it has to develop the students who come on campus. The administration does not just care about your education but for the well-being of their student body as well.