News
February 02, 2017
2012 SC salutatorian and political refugee Tendai Kwaramba is featured in an article on UNC School of Medicine website: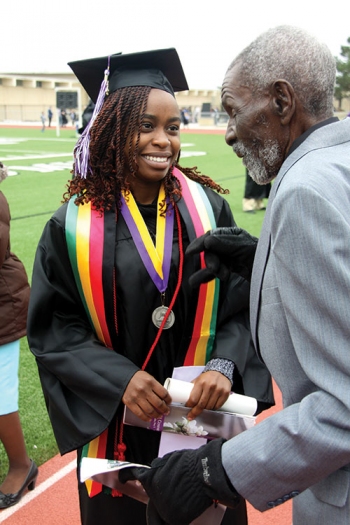 From Zimbabwe to Chapel Hill
by Zach Read - zachary.read@unchealth.unc.edu
Nearly a decade ago, fearing for her life, UNC medical student Tendai Kwaramba fled Zimbabwe and the ruthless regime of Robert Mugabe. Today, she's a political refugee living in the United States, on her way to becoming a physician.
In December 2008, as Tendai Kwaramba crossed the southern border of Zimbabwe into South Africa, she wondered if she would see her native country again. She was 18 years old, had just graduated from high school, and was fleeing to the United States, where her mother, Christinah, and brother, Farai, awaited her...