News
August 13, 2012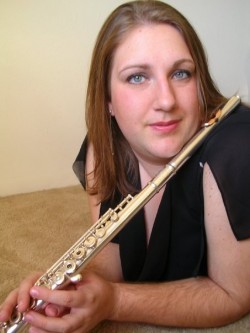 I was with my mom when I visited Southwestern for the first time, in the spring of 2002. As we were walking around on our campus tour I told her, "I have to come to school here." It did not take me long to fall in love with everything that is SC: the Jinx, the Mound, and even the 77 steps! Little did I know how the next four years would transform my life. I graduated from SC in 2006 with a Bachelor of Arts degree in music.
As a freshman, I did not realize how much I could grow in academia, in leadership and in life, but Southwestern did. In the classroom, my professors inspired me to gain a deeper understanding of course content. Outside of the classroom, as an orientation leader, resident Aassistant, and through a work-study position in Student Life I learned about becoming a leader, acknowledging my strengths and weaknesses. As a leader, the Student Life staff dared me: to be great, to take risks and to trust my instincts. As a person, I developed lifelong friendships with my peers. Not only was my time spent earning an education, I became a well-rounded individual through the opportunities SC provided for me.
My parents have been there for me every step of the way. Being three hours away from home never stopped them from coming to a concert or just visiting for the weekend. So many times I needed someone to listen to me and my parents were always there. Along with my parents the faculty and staff at SC were there for me, and took great care of me. My parents and the Southwestern community challenged me to be the best I could be and encouraged me to reach my goals.
Ever since I started my journey in Winfield, my parents, the staff and faculty at SC have continued to support me to in all I do. After graduation, I went to graduate school at Oklahoma State University and earned a master's in music performance and pedagogy. In 2008, I returned to Southwestern to work in the music department and the office of Campus Life. For the next three years, I was thrilled to be working with the exceptional students at SC and honored to be working for my alma mater. I left SC again in 2011, to pursue a second master's degree in arts administration at Boston University. I currently have two internships in development at two arts organizations in Boston, while taking classes and living in the hustle and bustle of a large city.
Being at Southwestern changed my life in more ways than one and prepared me for what was to come after graduation. I was not aware of how Southwestern impacted my life, until I left the "college on the hill." Reflecting on the time I spent in Winfield reminds me of the community that is still supporting me, half way across the country. We are Builders, we are family. SC is raising and empowering its students to become extraordinary leaders, and changing their lives in the process.