News
October 09, 2012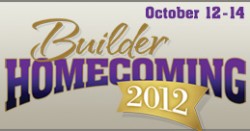 It is not just a football or soccer game at Southwestern! It is the parade with floats and bands down Main Street. It's an opportunity to come together and celebrate the people and tradition while create the wonderful Builder community. It's the Saturday tailgate in Stewart Field House. It's enjoying the wonderful theatre productions. It's a chance to hear the A Cappella Choir at the Sunday worship service at Grace United Methodist.

As we do every year, we'd like to extend an invitation for you to join us at SC Homecoming this weekend, Oct. 11-13. Although Family Weekend was created especially for parents, we would love for you to join us for Homecoming (or any time throughout the year). Please feel free to bring siblings, grandparents, guardians, extended family and friends to this fun-filled weekend. To check out the schedule, please visit the Homecoming weekend website for a list of activities.
OK…..I admit that the athletic football competition against worthy foe, Friends University, will be a huge part of the excitement!