News
September 26, 2013
It's perfectly normal for you to see a lot of changes in your child during the first semester at college—the campus minister knows!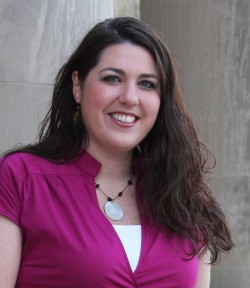 Dear parents of SC Moundbuilders,
Congratulations! For many of you parents, you've just begun a milestone year! Some of you have sent your child off to college for the first time. Others of you have done this a time or two, but perhaps you are sending your child into their senior year, signifying the last time they will likely have your address as their "permanent" address. College is a significant time of life, both for students and for their families. In these four or five years, your kids take big steps toward adulthood. Some meet the person who they are going to marry. They all find ways to explore potential vocational paths, maybe with or without looking for your endorsement of that path. In other words, they are becoming much more independent than they've ever been before. It's a milestone year for me, too. This is the year where I have now spent more than half of my life either being a college student or working with college students. In the nearly two decades since being or walking alongside college students, I've seen a couple of things that I'd like to tell you about.
First of all, families, your baby is growing up. I sometimes see parents who think that they're going to get the same kid home at Christmas break that they sent to school in August. Often the child bears a striking resemblance, but often they have a bit more…independence…in December than they did in August. On this side of maturity, I can remember that I had more "attitude" when my parents asked me where I was going and when I would be home when I returned home for the first time. I tried to let them know with my limited communication skills that I didn't always know when I would be home. Unfortunately, our "conversation" would often turn into a conflict as I reminded my parents that I didn't have to answer those questions when I was away at college. We had to renegotiate what it meant for me to live in their house, even for a short time, when I was used to independence. College is a time where your kids are learning to take care of themselves and how to negotiate decisions and consequences for those decisions. Don't short-circuit those decisions by making them for your kids. Trust that how you've raised them will carry them through their own times of uncertainty. It will be worth it when they learn to make decisions because they know they've done the right thing.
Secondly, families, your baby isn't done growing up. Sometimes when I talk to parents of college students, they express regret about things done or not done, or even fear about what their child is facing. I hear you…it's not easy to see this child whom you've nurtured, kissed boo-boos, and supported through the awkward (and annoying) teen years make choices that aren't the ones that you would make for them. I just want to remind you that while your son or daughter is starting to view themselves like an adult, it doesn't mean that they don't still want to hear advice (which they may choose to reject) from mom or dad. Be there for them when they're confused. Be willing for your relationship with them to change. Enjoy the person that your child is becoming, not just who you know them to be.
Finally, since I'm the Campus Minister, let me share an observation that I have about the spiritual lives of college students. While in many cases, involvement in an organized expression of religion is often inconsistent, much of what students are doing has inherent spiritual significance. What will I do with my life? Who will I love? How will I treat others? What kind of character do I cultivate? These are at their core spiritual questions. And many of your kids are asking these questions in some version. You will do well to help them articulate the questions and listen to their answers. Don't be afraid to tell them how you've answered the questions…they're now able to understand you in a way that they've never been able to do before. There are many ways in which they can engage spiritually on campus. And they just might listen to your encouragement to do so.
It's exciting to watch your kids figuring out who they are and who they want to become. And they need, and want, your support. Give them space to figure out what they are most passionate about. Listen to the stories that they tell about the people that they're meeting in college. My guess is that the stories that they tell will give you (and them) insight into how they understand the person that they're becoming. And trust the guides that are walking alongside your kids in this journey. Southwestern has invested in some incredible staff, faculty, and administration and we do our best to be a strong presence in your child's life. I think I speak for so many of my colleagues when I say that your children give us so much hope and encouragement about the future! However, there are times when your kid may be struggling. When that happens, encourage them to reach out to someone on campus. You can even feel free to send them to the Campus Minister's office and I'll remind them to watch their "attitude" when they go home for breaks. (You can thank me later!)
Even as this year starts, it's safe to say that there will be many more milestones. Learning to find your way through this one will help both you and your child in the next one. The bottom line is that your child still needs you and you still want to be there to pick them up when they fall. You'll both have to learn how and when exactly to do that as they become adults. And it will be worth the renegotiating.

Blessings,
Ashlee