Cool Classes
All history classes are cool, of course; don't get me wrong. But some classes take it up a notch. These are our Topics classes, numbered HIST 355.
Here's a look at some recent topics classes.
---
World War I: 100 years later
We spent the fall of 2014 in the trenches, examining the Great War as a cultural phenomenon, through works like Modris Ekstein's Rites of Spring, Paul Fussell's The Great War and Modern Memory, Robert Graves' memoir Goodbye to All That, and Peter Englund's The Beauty and the Sorrow.
---
Pirates!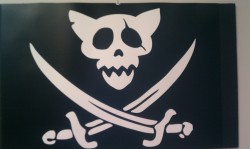 In Pirates! (yes, the title has an exclamation point) the students in the class actually raided another class! They commandeered a Chemistry lab, took over the PowerPoint slideshow, and taught a short unit on the history of pirates, flash-mob style.
---
Vikings!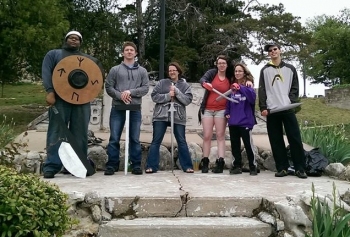 Like the Pirates! class, Vikings! was a participatory class. We read lots of books, of course, but finished with a Viking allthing at the Kraka Stone (a.k.a. May Day stage) for our final exam, where we resolved our differences by combat, followed by feasting.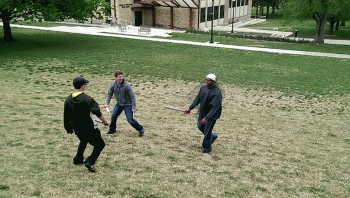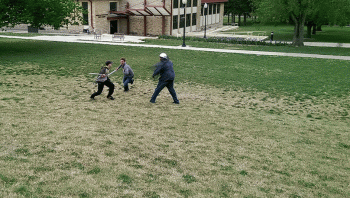 ---
For South Africa: Apartheid and After, we teamed up with Dawn Pleas-Bailey, who was inspired by her travel to South Africa to help us offer the class. Students in the class raised money to help fund the creation of a new library in South Africa through Books for Africa (www.booksforafrica.org).
---
Other great ideas are in the works!
Stay tuned...