Internships
The Leadership program emphasizes internship experience for all team members. Internships are yet another avenue for students to put their leadership lessons into practice, and they further allow students to gain crucial experience in the workforce. Some internship experiences also count towards the Leadership Studies Minor (see the Academics section of the Leadership website). Click below for a link to the database:
Check out our internship database!
The Leadership team is currently working towards a goal of 100 percent of Leadership students completing an internship experience before graduation. Please see the descriptions below of some Ships' recent experiences:
In the summer of 2020, Maria Collins participated in the Ascension Via Christi, Clinical Ethics Internship in Wichita, KS. Over the summer, Maria helped develop marketing resources regarding clinical ethics, such as brochures, flyers, and even an intranet website. Maria valued her time learning about the ethics of healthcare and improving her ethical deliberation skills in the clinical setting. The experience prompted her to explore more opportunities to learn about clinical ethics in healthcare for her upcoming senior project in the fall of 2021. Way to go, Ship!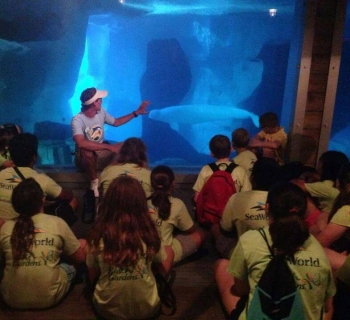 Aidan, 2017 graduate, is spending his summer in Orlando, Fl interning as an Education Camp counselor for SeaWorld Parks and Entertainment. His duties revolve around teaching children ranging from kindergarten to high school about marine animals and conservation. Day-to-day camp activities include: animal feeding, animal interactions, arts and crafts, rides and roller coasters, watching live animal shows, sleepovers at animal exhibits, and educating on marine mammals, reptiles, birds, and fish. During his internship, Aidan has the opportunity to interact with over 200 campers, 55 education staff, and 40 animal care, training, and ambassador staff. In its 50 year history, SeaWorld has helped rescue, rehabilitate, and release 26,000 animals, making it the global leader in animal rescues. Each year, millions of guests experience the company's vision of celebrating, connecting, and caring for the world we live in.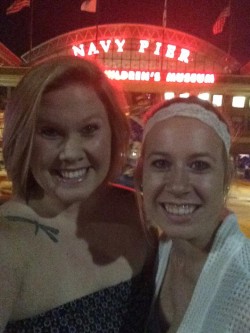 Lauren and Kelcey, 2015 graduates, are both interning at Beyond the Ball in Chicago, IL. Beyond the Ball is an organization that helps to empower and lead youth and families through sports. Beyond the Ball hosts many programs that are designed to help change the negative norms present in neighborhoods. At Beyond the Ball, they are organizing the planning for a 5k event which will take place in September. They will also be working on the social media for the organization. They are helping get the word out about the organization itself and its programs through Twitter, Instagram and Facebook. Along with these two tasks, they are helping with the summer programs Project Play and Bball on the Block. During these programs, they have the opportunity to interact with the youth and their families as will as be a positive role model.
Tavinia, 2015 graduate, is interning with Solace Women's Aid in London. She is working with two departments: group therapy and the hotline. With group therapy, she accompany the group leader in delivering workshops, making herself avaliable to any person that needs support one-on-one and data collection. For the hotline, she answers the phone for anyone that calls and provides advice for them to find safety or help that might be closer to them. The hotline serves about 10 boroughs in London.
Michael, 2015 graduate, coached tennis all along the east coast. His employment began in Lawrenceville, New Jersey with the Nike Tennis camps offered at the Lawrenceville Pre-School for 4 weeks. During his time there he taught both adults and children of all ages. After those 4 weeks, he then coached at West Point with the Army Tennis camps. During the camp they facilitated instructions on the court for 8 hours a day, and in the evenings fostered the traditional camp experience with the players as they play games and participate in organized activities. Michael was invited to coach this summer for the Army tennis team by Southwestern College alum, Randy Rowley, Associate Head Coach of the Army tennis team. During this 8 week coaching tour he experienced many joys of sharing his knowledge on the game of tennis to new players and to those who have been playing for a greater amount of time.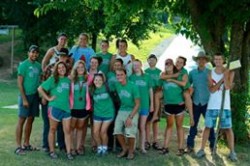 Seth and Aidan, 2017 graduates, both interned at Sky Ranch Cave Springs in Quapaw, OK. Sky Ranch is a nonprofit nondenominational camp stationed in Van, TX with two subbranches in Ute Trail, CO and Oklahoma. All camps focus on spreading ministry and offering campers exciting activities and great community while creating a space to experience God. As staff members, they helped run activities such as ziplining, laser tag, paintball, skeet shooting, and low-ropes. They also help around camp by cleaning, doing maintenance, lifeguarding, and continuously improving the camp. They and the other staff members helped serve over 7,000 guests divided up between 54 groups cumulatively during the summer.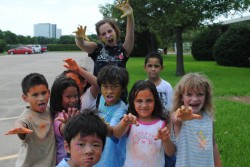 Hannah, 2013 graduate, interned at Project Transformation in Dallas, TX for two summers (summer 2010 & 2012). Both summers she has had the opportunity to plan and lead lessons for inner-city children in the Dallas area. Last summer she had the added responsibility of tracking reading progress and individualizing reading plans to help each student learn, grow and succeed! Hannah is an English major with an emphasis in education, and a minor in Leadership Studies.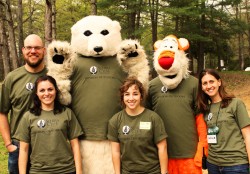 Sally, 2013 graduate, did a spring internship with the Mission Outdoors program within the Sierra Club in Washington, D.C. Her role consisted of helping push legislative and administrative policy and initiatives that would increase opportunities for kids and families to be outside, and acting to advance Outdoor Alliance for Kids (OAK) policies by organizing meetings, drafting documents concerning OAK matters, and managing team progress. Sally is a Liberal Arts and Sciences major with minors in Political Science, Environmental Studies, and Leadership Studies.
Taylor, 2015 graduate, worked a summer internship at Peaceful Pastures in Hickman, Tennessee. There she worked on a ranch and performed jobs such as setting fence, herding cows, and shearing sheep. Taylor is a Biology major with a minor in Leadership Studies.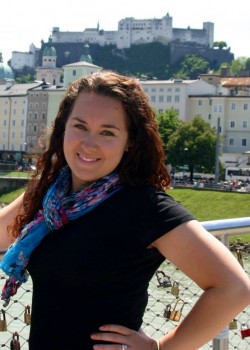 Maggie, 2014 graduate, studied abroad during the spring of 2013 in Salzburg, Austria through the American Institute for Foreign Study (AIFS). While in Salzburg, Maggie lived in a dorm just outside the city center and attended classes at the University of Salzburg. During her four months abroad, she saw nearly 20 cities in 9 different countries. Maggie is a Communications major with a Minor in Leadership Studies.